Who Our Pediatric Dentist Near Bristol, PA Helps
Services That Patients of All Ages Can Appreciate
Your child needs expert dental care and attention at every age, and our pediatric dental office near Bristol, PA ensures that you can feel confident about your family's future treatments. With that said, we're happy to serve parents for years to come as well! While you should pay attention to your oral health, children need special attention due to their developing smile. As you'll see from Dr. Singh, a one-size-fits-all-solution is never an option.
Dentistry for Infants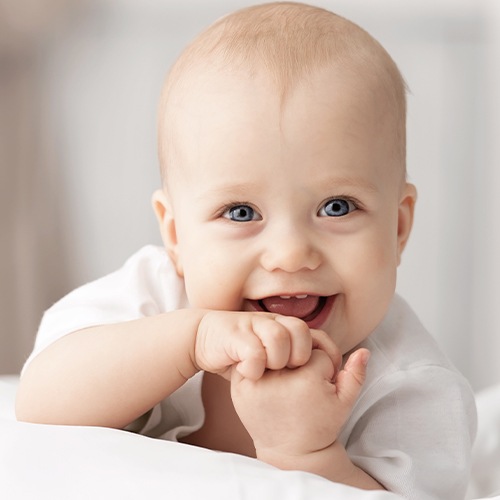 When your child's first tooth appears, which typically happens between 6 and 12 months of age, we'll need to make sure that we're paying close attention to their smile and oral health. Once teeth appear, they can begin developing decay. The sooner you start making decisions for your child's oral care, the better off they'll be. During their first visit, we'll spend more time discussing at-home care and future treatments to consider, making the overall exam and appointment quite short.
For example, our CO2 laser frenectomies can gently, yet effectively reduce the size of oversized oral tissue inside your child's mouth. This includes the frenum, a small band of tissue that attaches the lips to the gums and the tongue to the bottom of the mouth. This procedure is typically done to improve movement of the tongue and lips, making basic tasks like eating and latching during breastfeeding easier.
Dentistry for Toddlers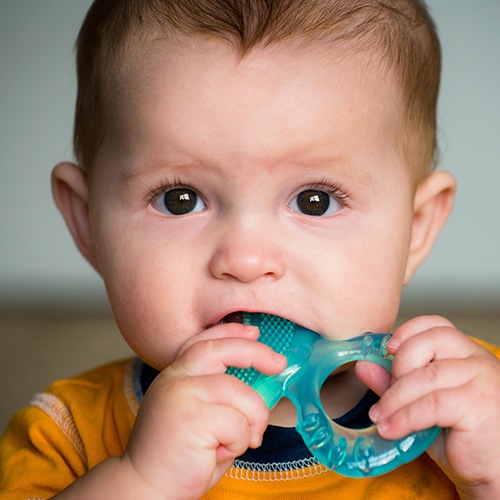 As your child gets older, they're very likely to get a boost of energy as well. As time passes, teeth will start erupting more often, making oral care crucial. For example, you should always teach them how to brush and floss. Our team will gladly help your child feel comfortable whenever they visit and give them the confidence to practice efficient oral care every day.
In the event that we find the early signs of cavity production, silver diamine fluoride can be applied. Using a powerful fluoride application, we can stop the onset of developing cavities sooner and even replace the need for a dental filling. In some instances, placing a filling can be too difficult or less ideal for very young patients, making silver diamine fluoride a reasonable alternative.
Dentistry for Children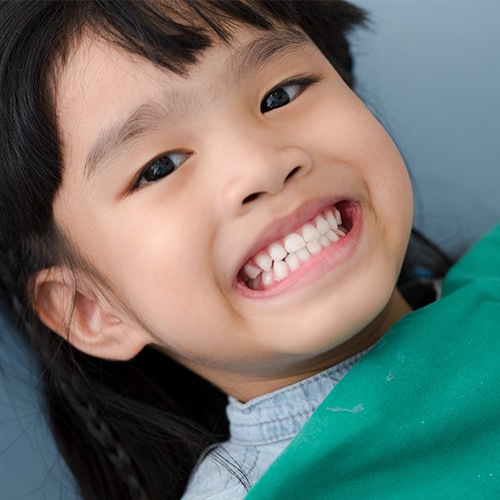 Before you know it, your child will be on their way to school, ready to make new friends and begin learning about the world! Of course, they'll also be showing off their smile. They should be practicing oral care daily by now, but they should also be visiting our office to receive high-quality services that keep their smile healthy. For example, routine exams, cleanings, X-rays, and customized restorations from their pediatric dentist near Bristol, PA are available when needed.
Dentistry for Teens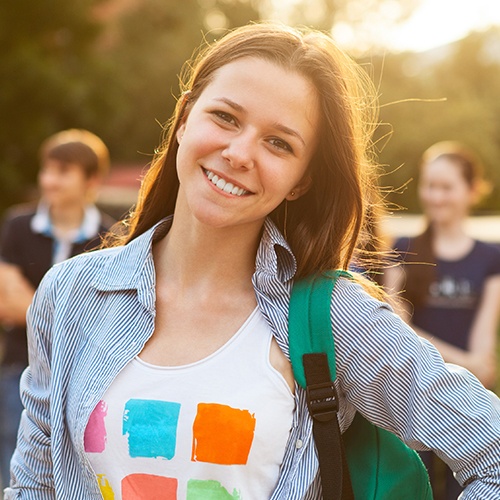 If you're raising a teenager, it's not so easy to know exactly what they need at all times. When it comes to dentistry, you don't have to worry; just leave it to us! Once they finally go to college or begin working full-time, they can smile knowing their oral health was given the attention it needed by professional and knowledgeable experts.
We look forward to helping your child build their confidence to see the dentist on their own. For example, if they find themselves in situations where they need durable, stainless-steel crowns to repair a damaged tooth, we're more than prepared to lend them a hand! These restorations are highly customized to fit over teeth exactly and last through many years of wear-and-tear.
Special Needs Dentistry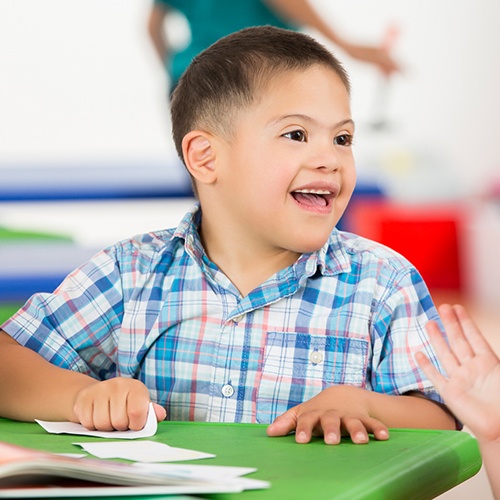 We always make sure your family members are accounted for, regardless of what their needs may be. Our team is trained to work with children who may need additional attention or personalized services. Do they need sedation from our dedicated, in-house anesthesiologist? Are they not sure exactly how the treatment process works and what it will entail? You can expect a team that is patient, caring, and accommodating.
Even if your child has severe anxiety or other cognitive disabilities that make dentistry extremely difficult, our office is happy to provide IV sedation. This method of sedation dentistry is one of the most powerful options we provide in the office. Once your child begins feeling its effects, they'll feel incredibly calm and ready to complete their most necessary treatments.