Tooth Extractions – Levittown, PA
Safe, Gentle and Effective
Tooth Removal
While we it's always preferable that your child's baby teeth fall out naturally when they are ready, there are some instances where professional help from Dr. Amar is necessary. Furthermore, even if permanent teeth becomes damaged, we want to make sure that extractions are the last resort, not the first option. If your child needs to have a tooth extracted, whether it's their baby tooth or permanent tooth, we make sure tooth extractions in Levittown, PA are always safe and gentle every time.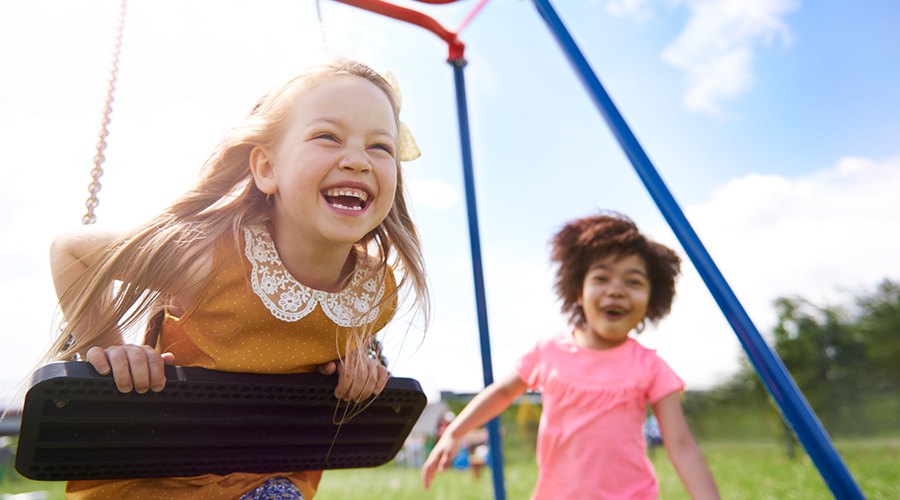 Why Choose Happy Teeth of Levittown for Tooth Extractions?
Experienced Board-Certified Pediatric Dentist
Improve Patient Comfort via Sedation Dentistry
Dedicated and Personalized Attention for All Patients
Reasons for Kids' Tooth Extractions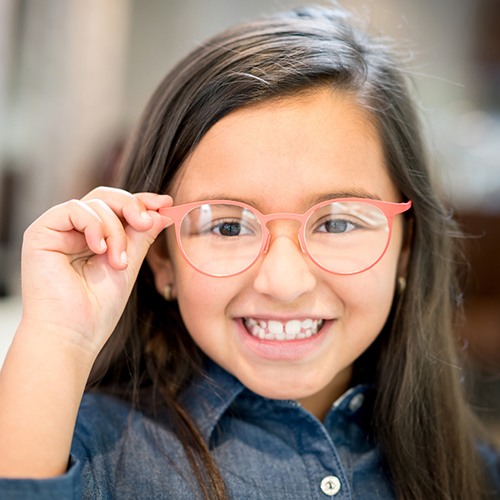 While extractions are not particularly common, there are multiple reasons where they are needed. For example, if your child is having difficulty removing a tooth on their own, they may need professional guidance to take it out. Furthermore, if a tooth becomes severely cracked or broken down, it may not be able to survive in the jaw. No matter the situation, we'll make sure to perform the removal in a safe and painless way.
The Tooth Extraction Process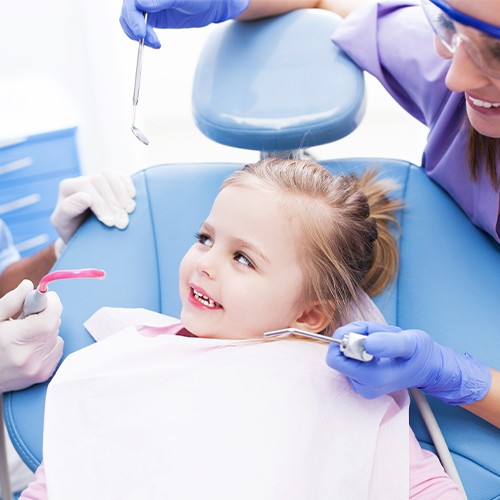 Prior to the extraction process, we'll make sure administer local anesthetic to the tooth and the surrounding tissue. This ensures that they feel no discomfort during the extraction. Once their mouth is properly numbed, we'll provide any sedation services if requested. Removing the tooth requires disconnecting it from the periodontal ligament by gently rocking it back and forth with a dental elevator. Once it's loosened, we can safely and carefully remove the tooth, then ask your child to bite down onto a gauze pad so that a clot within the socket can properly form.
Aftercare for Your Child's Tooth Extraction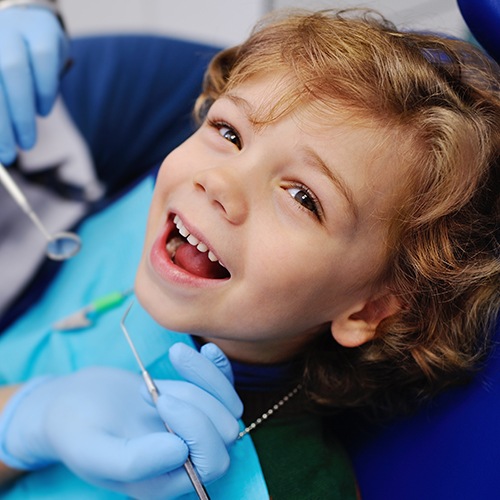 Once your child's tooth has been removed, we'll go over all the steps necessary to make sure your child has a positive aftercare experience. Some of these steps include:
Providing time for the numbness to wear off
Replacing their gauze pad regularly
Making sure they avoid: using straws, rinsing their mouth vigorously, and exercise
Applying cold compresses to their face to reduce any swelling
Maintaining careful at-home oral care
Planning a soft diet over the next few days while the extraction site heals