Dental Team – Levittown, PA
A Team That Truly Cares
About Patients
Dr. Amar feels honored to have such an awesome team that shares the same level of passion and dedication for pediatric dentistry that he does. His support staff and dental assistants have 35 years of experience in the dental field among them, so you can rest knowing that your child is in just as good a hands when they are receiving their care. You can learn more about them individually below, so feel free to ask them any questions you have; they're extremely knowledgeable on all things pediatric dentistry!
Alyssa, Office Manager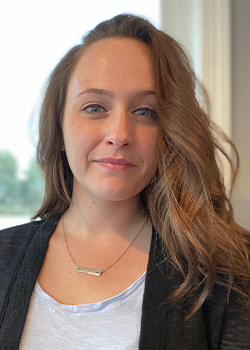 Alyssa has been working in the dental field for almost a full decade now, and she never gets tired of building relationships with the families we see, as well as being part of such an amazing team! She attended the dental assistant program at Everest Institute for her education and is a CDA.
Originally from Hamilton, NJ, Alyssa has an amazing husband and son at home. When she isn't at the dental office, she spends nearly all of her free time with her family. Being a mom comes first!
Elizabeth, Expanded Functions Dental Assistant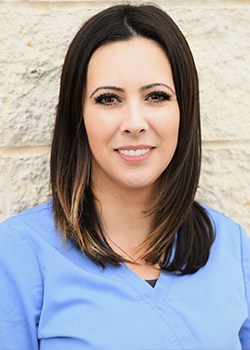 A Philadelphia native, Elizabeth studied at Harcum College and has been working in the dental field for 10 years so far. What she enjoys most about her role at Happy Teeth of Levittown is getting to spend time with such sweet kids every day! She truly loves her job and finds it very rewarding and challenging in the best ways possible.
At home, Elizabeth is the proud mom of two awesome sons named Kallen and Ryan. Outside of working hours, she loves being outdoors and looking for new places to hike – it's the best way to connect with her children and leave phones and other distractions behind. Other hobbies include going to the beach, finding shells by the ocean, gardening, visiting museums, and finding great new places to eat.
Enkeleda, Expanded Functions Dental Assistant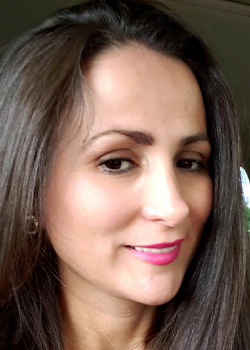 Enkeleda received her training at the Delaware Valley Academy of Medical and Dental Assistants, followed by the completion of her EFDA certification through All State Career School. Today, she's been a part of the dental world for a full decade now. As one of our assistants, she loves helping visitors smile, especially the kids! Her positive attitude makes her a great fit for the Happy Teeth of Levittown team.
Originally from Philadelphia, Enkeleda is happily married with two children (a boy and a girl) at home. When she isn't busy at the dental office, her favorite activity is jogging.
Kelsey, Dental Assistant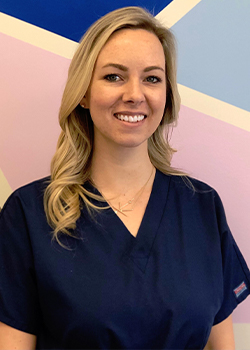 Kelsey is from right here in Levittown and has been working in dentistry for over five years so far. After attending Penn State Abington, she studied dentistry at BCCC. She is certified in X-rays. Today, what she likes most about her job is being able to ease children's dental fears and help them feel comfortable in the treatment chair.
Kelsey has a big family that spends nearly every weekend together – she doesn't know what she'd do without them! As for personal hobbies, she enjoys cooking, baking and entertaining. Hosting parties is her jam for sure.