Dental Patient Information - Levittown, PA
Our Team Can't Wait
to Serve You Care
If you're considering Happy Teeth of Levittown as your child's new dental home, we encourage you to take a look at our new patient page before you visit. Here, you can find everything you need to prepare ahead of time, including financial information, new patient forms, and what you can expect during your first appointment. We hope that you give us a call if you have any questions you'd like to address ahead of time. If your child has special needs, please call us directly and we'll make sure they are properly accommodated.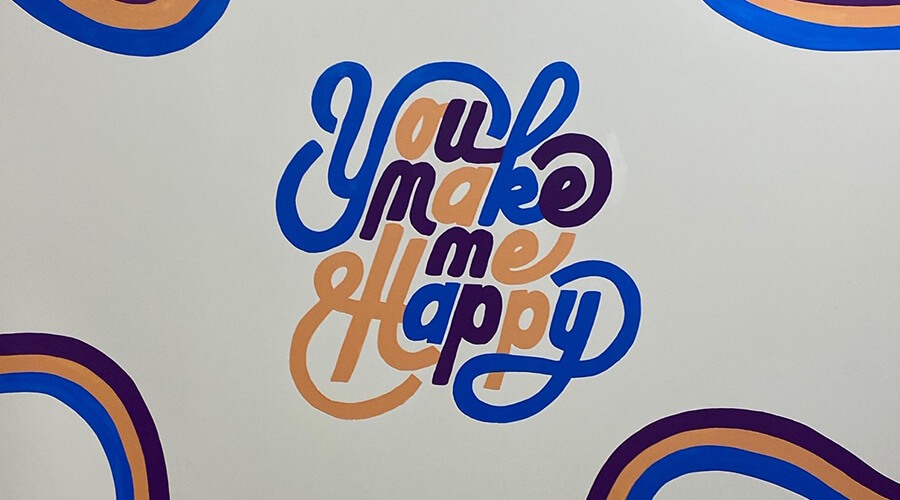 Your First Dental Visit
After you've arrived and completed all necessary new patient forms, Dr. Amar will gently examine your child's mouth and other essential areas. This includes their teeth, gums, tonsils and other soft tissue structures. Depending on their age, we may also perform a brief cleaning and fluoride therapy to protect them against decay. Finally, Dr. Amar will offer his professional recommendation regarding topics like at-home oral hygiene, risks for tooth decay, diet, and habits that can negatively affect your child's oral development.
New Patient Forms
We want to get to know your child's needs as early as possible, which is why we ask that you fill out our dental office's new patient forms. These can be found on our website to download for your convenience. By filling them out ahead of your appointment, you can expedite your child's check-in process.
No Show and Cancellation Policy
As a private dental office, Happy Teeth of Levittown strives to provide quality dental care in a timely manner. We have reserved a scheduled time solely for the patient with additional time built-in to provide an opportunity for the parent(s) to communicate with Dr. Singh. We believe this strategy will best serve our patients.
We hope that you appreciate our efforts to provide the best care possible and in return, we ask our patients to keep their appointments with equal effort. When making an appointment over the phone, please keep your schedule information in a place where you will be easily reminded. When making a recall appointment, we will provide a recall appointment card paired with text message/email reminders.
At the same time, we do understand that unforeseeable events including emergencies may arise.
If you need to cancel or reschedule an appointment, please inform our dental office at least TWO BUSINESS DAYS ahead of time. This will enable other patients with urgent dental care requests to fill in the spot
BROKEN APPOINTMENTS AND CHARGE
For any appointment canceled without TWO BUSINESS DAYS advance notice or missed (No Show), NOT due to illness or family emergency, our system counts it as a "broken appointment". For any broken appointment, we reserve the right to perform the following:
For the FIRST broken appointment, NO new appointment within 2 WEEKS.
For the SECOND broken appointment, NO new appointment, same-day appointment only.

(Call the morning of normal business hours to see if we have any openings for that day)
After the THIRD broken appointment, we will not be able to reschedule any further appointments.
A missed appointment fee of $50 will be applied to all missed/late canceled appointments.
SATURDAY APPOINTMENTS
Due to the high demands for Saturday appointments, we will try to confirm these appointments 2 days ahead of time with the patients. If we are unable to confirm a Saturday appointment by 12:00 pm the day before the appointment day, we reserve the right to allocate the slot to another patient.
Thank you for all your considerations and understandings. If you have any questions regarding our cancellation policy, please feel free to call our dental office at 267-578-2875
Dental Insurance Welcome
With a dental insurance plan, either from your employer or elsewhere, you can make pediatric dental services even more affordable. We are happy to say that we accept virtually all dental insurance plans, as you'll find below. You can also learn more about dental insurance and how it generally works on our website.
We proudly accept the following dental insurance plans:
DNOA Connect
Delta Dental
Aetna PPO
Aetna Better Health MA
Aetna Better Health Kidz CHIP
CIgna
Ameritas
MetLife
Sunlife
Anthem/Unicare
United Concordia (CHIP, PPO, Tri-Care, PFT, FEP)
Guardian
United HealthCare
United HealthCare Community Plan
Lincoln Financial
CBA Blue
Blue Cross Blue Shield
Carrington
Local 98 (Frank Vaccaro)
Carpenters Health & Wealth Fare
PPO to Aetna (Aetna PPO)
Keystone First
Fidelio
Carrington
LEHB
Access
Metro-Dent Plan
Ask our friendly team if we take your plan.
Learn More About Dental Insurance
Medicaid/CHIP Accepted
Do you currently utilize Medicaid or CHIP benefits to pay for your child's healthcare? We are more than happy to accept your benefits as well if you do not currently rely on traditional private dental insurance. Getting necessary treatments like exams, cleanings, X-rays, and other services at our dental office become accessible and affordable, especially for families working on a tight budget. Our team members are happy to work with you to ensure you maximize benefits in the most effective way possible.
CareCredit
Are you not currently using dental insurance at this time? Is your current plan not covering all the services you need, such as cosmetic treatment? With the help of CareCredit, a third-party financing option, you can not only make your treatments more affordable, but complete payments in monthly installments rather than pay for care all in one lump sum. In many cases, you can even pay little-to-zero interest as part of your monthly payments. To learn how to start the process and determine your eligibility, feel free to ask one of our knowledgeable team members.