April 11, 2021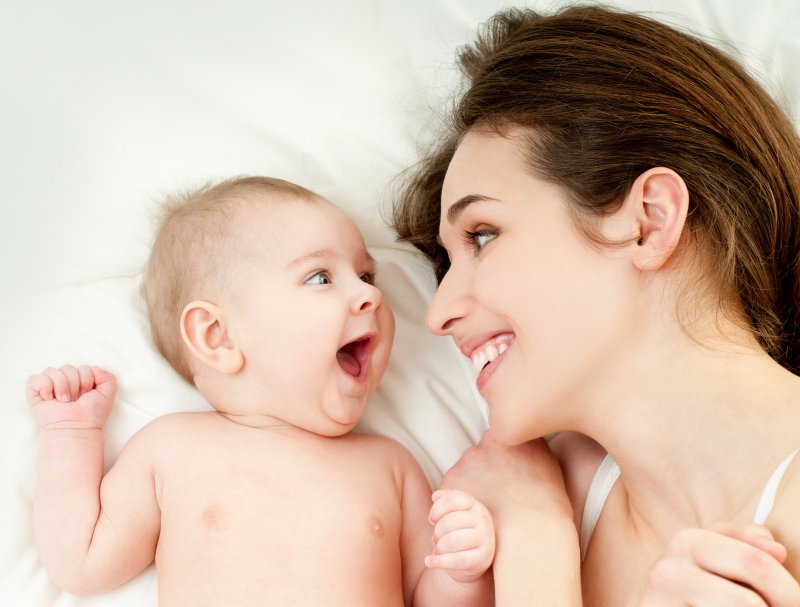 Attempting to identify the signs of a lip- or tongue-tie is not necessarily easy. While you may notice a band of tissue underneath your child's tongue or behind their upper lip, it may not appear restricted to you. If these frenulums appear to be short and thick, there's a good chance your child will need minor surgery to improve their oral function. But how can you know if a frenectomy in Levittown is what they need? If you notice the following things, you should probably schedule a visit with your child's pediatric dentist.
Frenectomies: What Are They and Why Are They Necessary?
Frenectomies are common oral procedures that are designed to release banded tissues located underneath the tongue (tongue-tie) and behind the upper lip (lip-tie). A minimally invasive process that is typically performed using a soft tissue laser, infants typically undergo this procedure early on, if necessary. However, if problems become apparent later on, a frenectomy to release a lip- and tongue-tie in Levittown can be performed on a child, teen, or adult.
Signs Your Child Needs a Frenectomy
Knowing if your child needs a frenectomy usually requires being mindful of how they're eating, speaking, breathing, and more. Should you discover they are struggling with any of the following, contact a local pediatric dentist for an appointment:
Difficulty Eating: As a baby, they may find it difficult to latch while trying to breastfeed or be unwilling to take a bottle. As a child, they may experience difficulty swallowing while eating.
Mouth Breathing: If a lip-tie is present, your child's upper lip may not be able to close at night, forcing them to breathe through their mouth, not their nose. This can potentially lead to sleep apnea and a recession of their gums.
Spaces Between Teeth: A lip-tie can also cause your child to have a gap between their upper front two teeth.
Inability to Speak Clearly: When a tongue-tie is present, they may experience difficulties with speech and potentially develop a lisp.
Gum Recession: When the frenulums are restricted, their close contact with your child's gums can cause their soft oral tissues to recede if left untreated.
Don't wait to seek treatment. Talk to a trusted pediatric dentist as soon as notice any of these signs. By choosing to have your child undergo a frenectomy, you can make sure they have proper oral function and enjoy a better quality of life.
About the Author
Dr. Amar Singh has nearly 10 years of experience in dentistry and enjoys working with young patients to help them achieve healthier, more beautiful smiles. Providing exceptional care to even the youngest individuals, Dr. Singh offers lip- and tongue-tie treatment, also known as laser frenectomies, to help babies and children achieve greater oral function. If your little one is unable to move their lip or tongue because of restricted tissue, visit our website or call (267) 580-9657.
No Comments
No comments yet.
RSS feed for comments on this post. TrackBack URL
Sorry, the comment form is closed at this time.