June 15, 2021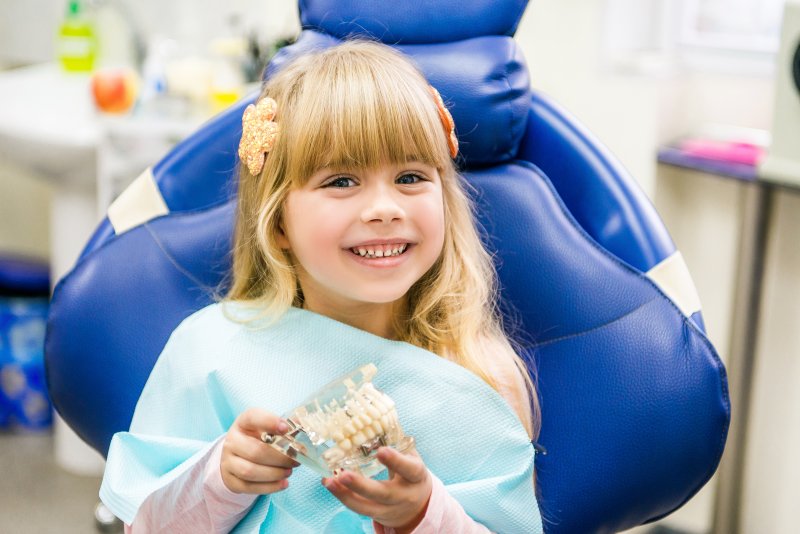 With so much information available on the internet these days, finding factual material can be difficult. Everyone has an opinion or experience and trying to muddle through it all can leave you wondering, "What is the truth?" To help debunk the misinformation surrounding children's dentistry these days, a pediatric dentist in Levittown is here to set the record straight about 4 of the most common myths.
Brushing Baby Teeth Isn't Necessary
Yes, these tiny teeth will fall out one day but until then, you must make sure that you're brushing your child's teeth or they're doing it on their own twice a day. If your child develops cavities early on, it could negatively impact the way their adult teeth erupt, and if they fall out too early, their other teeth could shift, forcing them out of alignment. Baby teeth are essentially placeholders for adult, permanent teeth. They also help your little one to eat, speak, and smile with greater confidence, so make sure you're doing everything you can to keep them in optimal shape for as long as possible.
Sugar is the Only Culprit for Cavities
While it is certainly a treat for bacteria to thrive on, sugar is not the only harmful thing that can lead to cavities. In fact, starches are equally as bad, causing many children to experience tooth decay at an early age. Chips, crackers, bread, and pasta might taste delicious, but if they're left on the teeth for too long, the starch can cause bacteria and plaque to burrow into areas of their oral cavity and break down tooth enamel over time. Regular dental checkups and cleanings every six months and good oral habits at home can mitigate this type of problem.
Baby Bottle Tooth Decay Isn't a Real Thing
Ask any pediatric dentist and they'll tell you otherwise. Unless it's water, you should never put a baby down for a nap with a bottle filled with juice, soda, or even formula. These sugar-filled substances can rest on a child's teeth while sleeping, allowing bacteria and harmful acids to eat away at tooth enamel, effectively breaking it down and weakening teeth. It's best to clean your baby's teeth and gums after they've consumed their bottle and before it's time to put them to bed. This will help to keep their developing smiles healthy and free of any potential decay that might try to form overnight.
Chewing Gum is Not Meant for Children
Although it may not be fun trying to get it out of their hair, sugar-free chewing gum is actually a helpful treat children can enjoy. Not only will it keep their salivary glands working at an optimal level, but it will also reduce the amount of bacteria in the mouth that will try to produce harmful acids.
Now that you know the truth about a few of the most common myths, don't be afraid to talk to your child's pediatric dentist about other information you come across in your pursuit to learn more about your little one's oral health. When you know the facts, you can feel more confident in helping them take better care of their smile.
About the Author
Dr. Amar Singh is a children's dentist in Levittown with nearly 10 years of experience in dentistry and enjoys working with young patients to help them achieve healthier, more beautiful smiles. At Happy Teeth of Levittown, he and Dr. Shah work hard to provide parents with truthful and factual insight regarding their children's oral health. With a strong belief in offering educational resources to both children and their parents, they frequently answer questions, dispel myths, and address concerns that come about as a result of misinformation. If you are unsure about something you've read online about children's dentistry, visit our website or call (267) 580-9657.
No Comments
No comments yet.
RSS feed for comments on this post. TrackBack URL
Sorry, the comment form is closed at this time.